This week has been really busy. I still need to post all of the art work from the show. Vietnam is going to kill me.

I was at Los Angeles Market Thursday - Sunday. I met two very cool dudes that you are going to meet in this post. Let me recap real quick:

Drank lots: Check.
Ladies: Check.
Visited a celebrity Mansion: Check.
BBQ: Check.
Wii: Check.
Drank more: Check.
Silver hands: Check.

Let's do this.

Market was cool. BRE and Linds stopped in. Group shot!!!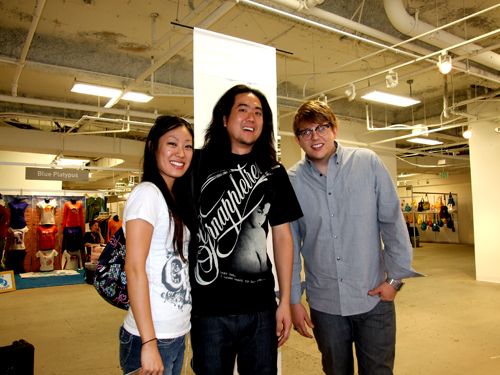 Meet Ken. Ken is fashionable. Ken owns his own showroom in SF called Thousand Cranes. He sells Tretorn apparel, 3sixteen, and a few others... He also loves duck boots.




This girl was listening to some dancey shit and playing Solitare the whole time. Don't think I won't catch you girl. You're fired.



Yeah...I party.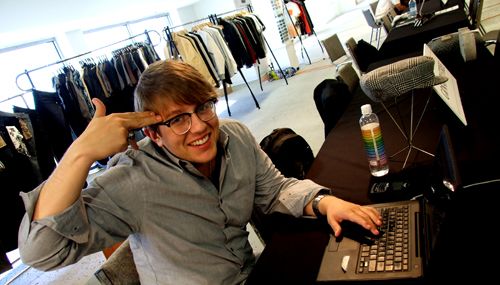 On Saturday we rolled to Alli Sims' house. No big deal. Google her. Didn't have my camera. We then moved the party to Casa de DISCO.



All of a sudden it turned into a photo shoot on the proper use of robot hands.



The robot hands got more play than us.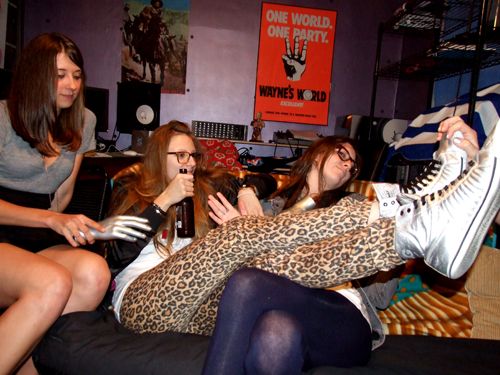 Fuckin hands...



Pete approves.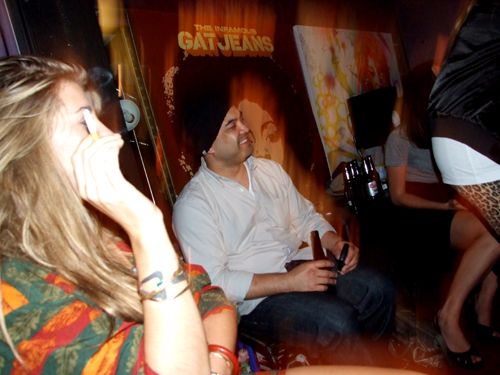 Ken does not.



Disco don't give a motha fuck.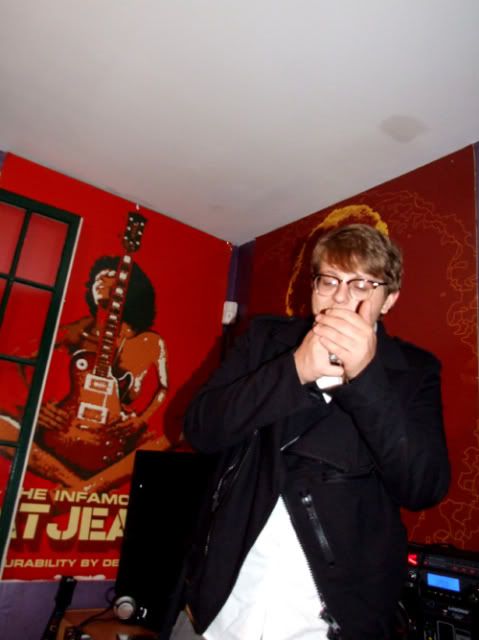 Lost in the hands...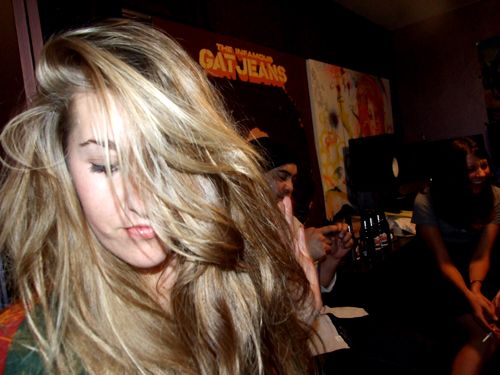 Smoking doesn't kill.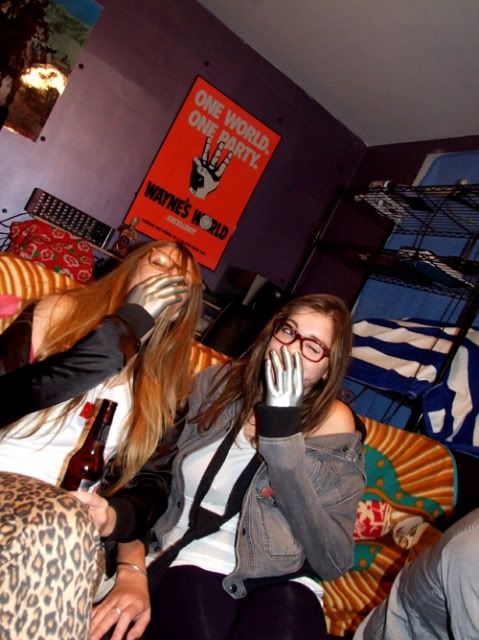 The next night we rolled to Pete's. Sorry I don't have a better photo. Pete is the man, he has a great pad and reps PUMA.

Pregnancy Juice.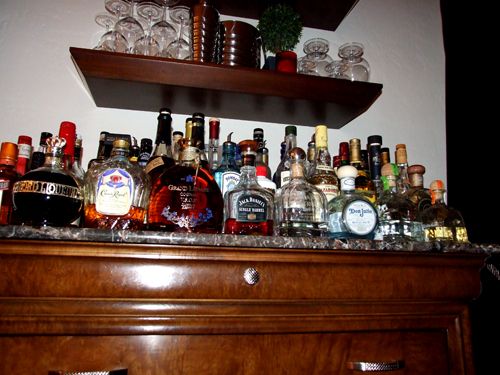 Vampire Repellant. Don't fucking try to step on Pete's pad.



Annnnnd I will leave you with me getting my ass kicked in Ping Pong. Too bad for Ken. He doesn't know I went back in time and aborted him shortly after this. Sorry dude. This is The Disco Vietnam.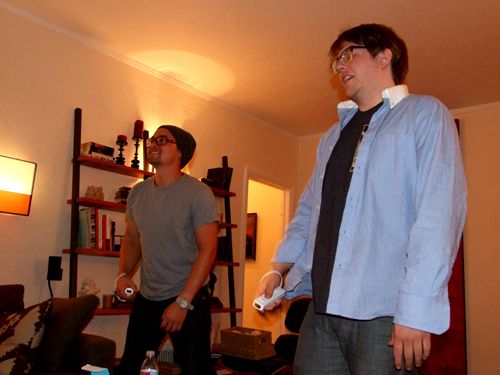 -DISCO